Links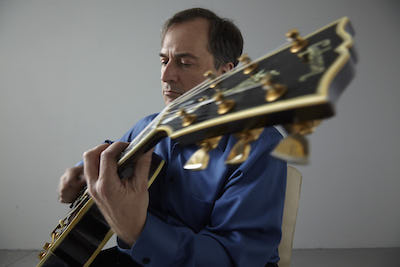 Harvie S – Upright Bass Virtuoso (The Real Deal!!!) and Upright Bass Player in the Larry Corban Trio
Steve Williams – Drum Maestro (The sound he gets and his brushes playing is sick!!) and Drummer in the Larry Corban Trio
Vic Juris – Jazz Guitar Virtuoso! Studying with Vic was one of best things I ever did for myself as a musician. Highly Recomended!!
Kari Gaffney – Radio Promotion and Publicity Wizard!!  Kari-On Productions.
Michael O'Brien – Monster Bass Player and Electric Bass Player with the Larry Corban Electric Trio
Chris Carroll – Smokin' Drummer (you got to hear him playing Indian rhythms like a tabla player) and Drummer in the Larry Corban Electric Trio.
Saul Rubin – Killer Jazz Guitarist and multi-instrumentalist for that matter!!! He recorded, engineered, and did the graphics for first cd, "Moving 4-Ward," at his performance space/recording called Zebulon Sound and Light. Super Talented!!
Michelle Walker – Superb Jazz Singer! Definitiely one of my favorites!! We have done many duo gigs together.
Rick Stone – One of the Finest Straight-Ahead Jazz Guitarist in the land and an immense help in getting this project off the ground.
Nick Moran – Terrific Jazz Guitarist, guitar and amp builder, and now videographer.
Jeff Barone – Smokin' Jazz Guitarist and good friend!!
Hendick Helmer – Incredible Rock Guitarist, Singer, Songwriter, and Producer!!! I learned a lot from watching him work in the studio!
Stan Killian – Awesome Jazz Saxophonist and good friend!!
Janelle Reichman – Inredible Jazz Saxophonist and Clarinetist (Hard instrument and I've heard her shred on it before!!!)
Bar Next Door / La Lanterna – One of my favorite rooms to play in New York City! It's a great spot for dinner and music listening!
Seth Glassman – Mixed "The Circle Starts Here" and what a great job he did!!
Kevin Blackler – Mastered "The Circle Starts Here". He is a Mastering Maestor!!
Smalls Jazz Club – One of the best jazz listening rooms in New York City and an amazing place to play!! I learned so much going to Smalls!
Acoustic Image Amps – These amps sound great with archtop guitars and upright basses!
Tedesco Recording Studios – This is where "The Circle Starts Here" was recorded! Tom Tedesco gutted out the inside of his house in New Jersey and turned it into a recording studio. It's a great, inexpensive spot to record.
Continuum Web Design – Janelle Reichman's web design company and designer of this website!! Yeah!!!
Douglas Makuta – Extremely talented composer and multi-instrumentalist!!
Nick Bolejack – Smokin' Jazz Fusion drummer with a Godin Guitar endorsement!!! Dig That!!!
Michelle Zangara – Great Jazz Singer!!